Meet the Reviewers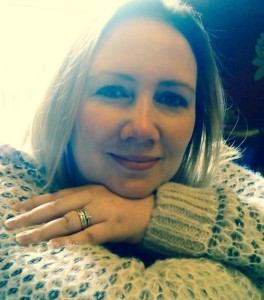 Stacey
Hi, my name is Stacey and welcome to Whispering Stories Book Blog.
I'm a married mum to three boys, well I suppose two boys and a grown up son, as my eldest is now 20. I live in Manchester (UK) and I am an avid reader.
I have been reading books since I was a small child and I often have two or more on the go at once. I tend to get through them quite quickly as I use public transport a lot and rely on my books to keep me occupied whilst travelling.
After reviewing books on Amazon, Goodreads and Waterstones for years, I thought it was time to put my reviews out there on my own blog.
After months of working alone, I found that my 'To be Read' pile was increasing, so now Whispering Stories has a team of reviewers.
I hope you like the blog site, so let's meet the team.
---
Jodie
Hello, I'm Jodie; Partner, Mother, Writer, and Bookworm.
I've enjoyed reading for as long as I can remember. A childhood favourite was Roald Dahl's collection of wonderful stories. He captured my attention every time and kept me enthralled throughout each journey that he sent me on.
I enjoy reading a wide range of genres and am oblivious to what's going on around me once I've got my head stuck in a good book. I could happily spend all day in a bookshop, discovering new reading material.
I also have a passion for creative writing, having studied modules in this subject with the Open University for several years.
By combining my writing skills together with a love of reading, I will provide honest reviews to help you decide what (or what not) to read.
I look forward to adding new books to my collection.
---
Nia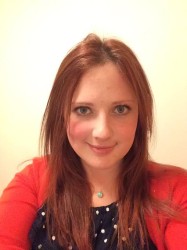 ' Hey there, my name is Nia. I'm 25 and a currently living in the historical city of Chester in the UK.
Like most bookworms, my love of books began at a very young age. I grew up in a very rural area where I'm pretty sure electricity had only just been discovered (broadband still hasn't been installed, incidentally) so I could always be found in a barn with my head in a book.
Not much has changed these days apart from the barn, I can now be found anywhere with a cup of tea in one hand and a book in the other. My favourite genres are horror, paranormal and historical fiction and sci-fi.
I enjoy making use of my broadband connection by posting reviews to help my fellow readers pick out their next reads and to let authors know that their hard work is appreciated.
I also have my own Book Blog over at The Most Sublime Things
---
Selina
Hi, I'm Selina, I have always read books from a young age and in recent years due to a Chronic Illness and having to give up work I have become an avid reader.
It helps me to escape the world that I now have to live in. Libraries and charity shops have been a rock with my reading.
I prefer Chick Lit, Women's Fiction and the occasional Autobiography of someone I am interested in. I also review on Amazon, NetGalley and Goodreads.
I am honoured to be part of Whispering Stories blog team
---
Julie
I'm a mother of three and wife of one. Ex-NHS medical secretary/primary care practice administrator; published author; senior school alumna; am-dram actress/director and random blogger at www.jhbooksblog.wordpress.com.
I enjoy walking, photography and basic cooking. I aspire to bake the perfect cake – okay, any cake. I also enjoy reviewing the work of other authors and wherever possible look for positives, mindful of the love and effort that goes into every novel.
---
Clive
Hello, I am Clive. I have recently retired from a career in banking and insurance and now spend most of my time walking, cycling and playing golf. Although I have no formal qualification to review books I have been a life long reader of novels, generally the genres of action, thrillers and crime.
I have never written a book but being married to a published author I appreciate how much work is required, so I hope that my reviews will be balanced to benefit both the author and the potential reader.
---
Teresa
Hello fellow book lovers! My name is Teresa. I am 25 and am currently living somewhere in the high mountains of Portugal.
I didn't start appreciating books till at around the age of 10, when someone gave me a copy of Harry Potter and the Philosopher Stone. I haven't been able to put them down since.
I am the kind of person that leaves to another country with one book and comes back four months later with close to a hundred and fifty.
I don't have a favourite genre and don't believe in bad books. I think that words can change lives and that's why I enjoy reviewing every single book I read. It's not just about thanking the author, it's about sharing the love and hope.
---
Sharon
Hi there, I'm Sharon. As a child I spent hours reading and devoured every book that I could get hold of. Then other things got in the way. I studied science for many years, gaining a PhD in Epidemiology, lecturing in Cardiff University and publishing academic papers . Life got in the way again; this time it was family life.
I left my academic career to raise our three fabulous daughters (now 17, 14 and 10 years old) and shared their books whilst working as a freelance non-fiction writer. I even had a go at writing my own children's and YA stories and appreciate the skill and dedication that it takes to be an author.
With a little more time on my hands, I am re-discovering the art of reading alone once more. I have yet to clearly define my adult tastes in fiction so I am happy to read and review all genres with an open mind.
I intend to blog about my experiences of defining this stage in my life as I discover and re-discover what I enjoy. That includes what I enjoy reading! It would be great to connect with you on Twitter – you can find me at @DrSharonParry1.
You can also find me over on my new blog www.aftertheplayground.com
---
Kerstin
Hello to all my fellow book-addicts!
My name is Kerstin and I live in Austria. Last fall I started to study again and am now working on a future career in journalism and social media. The opportunity to write reviews for Whispering Stories came just at the right time and I can`t wait to share my opinion with you.
Since I was a child I spent every spare minute reading and this hasn`t changed a bit. I am glued to my Kindle, so to speak. I love to lose myself in stories and to forget everything around me.
Despite appreciating gripping thrillers and crime, my heart beats for ChickLit, especially books of Lucy Robinson (aka Rosie Walsh), Rosie Blake and Lindsey Kelk. They never fail to make me laugh real hard.
Honestly, I have always wondered how a story comes to life, and someday I am going to experience this process myself. For now I am going to stick with writing reviews and writing my blog www.kerstinscorner.com. I would be very glad if you check it out.
---
Abby
"Hi, I'm Abby, a content writer and bookworm from sunny Southend-on-Sea. What I love about reading is you take out what you put in. Spend your time reading something great (or in some cases not so), and you can come away with a whole new set of ideas, a different perspective and hopefully
discover even more stories.
I studied English literature at University and it's really helped me to open my eyes to reading a much broader range of novels, and most importantly to persevere with a text you're struggling with as they can often end up being the most rewarding.
I do have my favourite authors and genres though – I absolutely love Jean Rhys and the way she creates these desperately tragic lonely women and
Alan Sillitoe for presenting the thought processes of the working-class man (quite random I know!). I adore contemporary fiction.
I am looking forward to reviewing novels I've never even heard of and to find myself even more favourites I can recommend.
---
Jodie K
Hi! I'm Jodie, a 21 year old woman from the UK. I have a lovely little space on the internet called Jodetopia where I blog about all of my joys in life. Jodetopia was created to be my utopia – my place to escape from the stress of everyday life and share my thoughts and experiences with whoever fancied reading them.
I commute into London every day which takes me around an hour each way, so I tend to get a lot of reading done on the train!
From beauty to books and food to fashion, you'll find all sorts of topics over on my blog. Come and say hi at www.jodetopia.com
---
Lindsay
As a child, Lindsay read secretly in her closet after lights out for several years. Her love for reading has endured into adulthood.
Now she and her children are addicted to books and finding their next new hits to feed the craving!
She lives in Rhode Island with her treasured husband and four brilliant sons.
I look forward to reviewing your books
---
Jill
Hi everyone. I'm Jill. I grew up in Toronto, but I've been itinerant for most of my life, having lived in New York, San Francisco, then in a stone cottage on the English moors, then in Amsterdam, London, Paris, then in a 16th century Bavarian castle, then in a backwoods Turkish village, and on a Greek island, and in a traditional adobe house in Hungary, and in the Sahara and Belize. I now live in a 500-year-old former (possibly haunted) inn in a very dull French village where I do my best to protect all living creatures, especially spiders and snakes.
I work as an artist, photographer and actress; I've also had four perfectly realistic romances published as well as a mystery and one award winning history book, so I know how hard the writing/publishing world can be. I'm also a passionate reader and I love meeting other authors through their books.
I'm more than happy to review mystery books (but not those with violence and gore.) I'll also read literary fiction, contemporary romance (but not romances with baby tropes, or millionaires, or heroines obsessed by designer togs.) I'm definitely not the right reviewer for supernatural themes either.
---
Nalini
Winner of the 2002 QWF McAuslan Award for her first book, Blues from the Malabar Coast, Nalini Warriar spent her childhood in Assam and Mumbai.
She worked as a molecular biologist before turning to writing. She lives in Napanee, Ontario. Her latest novel, Fireflies in the Night, has been chosen as 'Best Indie Books 2016' by Kirkus Reviews. Her site: www.facebook.com/authornaliniwarriar Her books are available through all worldwide outlets of Amazon.com.
---
Francesca
I'm Francesca, a word lover, book geek, literary enthusiast…I always carry pen, paper and a book, and nearly all my relatives get a book for Christmas. It's the lens into other worlds and the opportunity to disappear from my own for a while I think… Whenever I travel somewhere new I first seek out the library, and if staying more than a couple of days, a local book club!
I've always been a keen wordsmith, and as well as dabbling in journalism, I run writing workshops to encourage and inspire others to use the wonder of words, and scribble about literature, among other things, on my blog And So She Thinks.
---
Lisa
Hi, my name is Lisa and I am from Northern Ireland. I am a wife, mother, animal nutjob attempting to raise 2 dogs along with a cat and a tortoise. In my spare time, I work as a photographer. I have been reading from I was old enough and never stopped. I am raising my own little Bookworm, who like her mother talks as much as she reads!!
You can find me on Twitter @RamblingLisa and I have my own little book blog www.lisasbookreviews.wordpress.com which is still relatively new. I used to blog about lifestyle and whatever else that took my fancy but realised I only put my heart into the book reviews hence my new blog. Say "Hi", I promise I don't bite 🙂
I am a fan of anything with some mystery and suspense but will read almost anything I am handed, always good to keep an open mind! I can't wait to be reviewing books for Whispering Stories and hopefully I can write reviews that you want to read.
---
Candida
Hi I'm Candida, I am an environmental artist working in deepest darkest North Norfolk.
I have been an art student, a nurse, a midwife, a mother of 5 children…. now grown ups!
I Spend a lot of my time helping my husband live with Parkinson's disease.
I also love to read, and look forward to reviewing your books.
---
Hi, My name is Igben Theophila, I am from Delta State, Nigeria.
I am a fun-loving person who is also addicted to self development and I love to read.
---
Marcia
Hi my name is Marcia, I am 50 and do not work at the moment.
I used to enjoy reading in childhood, however I stopped when eye strain became too much.
I came back to it through ill health a few years ago. It has been like coming home. I enjoy going into bookshops reading, browsing and just being surrounded by the books. Reading keeps my brain active.
I am open to reading most things except for horror. And am looking forward to reading and reviewing books on the blog.
---
Fancy joining our dedicated review team? Have a read of our 'Join our Review Team' page to find out more
You can also find 'Whispering Stories' on :-