'Can't Buy Me Love' by Jane Lovering – Cover Reveal
Cover Reveal for 'Can't Buy Me Love' by Jane Lovering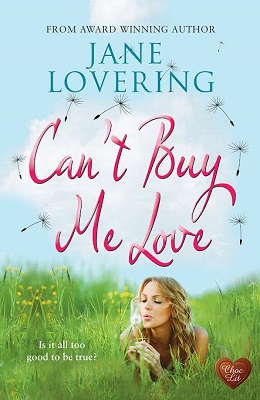 Can't Buy Me Love
Author – Jane Lovering
Publisher – Choc Lit
Pages – 257
Release Date – 28th June 2016

Is it all too good to be true?
When Willow runs into her old university crush, Luke, she's a new woman with a new look – not to mention a little bit more cash after a rather substantial inheritance. Could she be lucky enough to score a fortune and her dream man at the same time?
Then Willow meets Cal; a computer geek with a slightly odd sense of humour. They get on like a house on fire — although she soon realises that there is far more to her unassuming new friend than meets the eye …
But money doesn't always bring happiness, and Willow finds herself struggling to know who to trust. Are the new people in her life there because they care – or is there another reason?
Purchase Links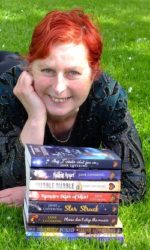 Jane was, presumably, born, although everyone concerned denies all knowledge. However there is evidence that her early years were spent in Devon (she can still talk like a pirate under the right conditions) and of her subsequent removal to Yorkshire under a sack and sedation.
She now lives in North Yorkshire, where she writes romantic comedies and labours under the tragic misapprehension that Johnny Depp is coming for her any day now. Owing to a terrible outbreak of insanity she is now the minder of five cats and three dogs – just as the five kids showed signs of leaving home, and she has to spend considerable amounts of time in a darkened room as a result (of the animals, not the kids leaving home).
Jane's likes include marshmallows, the smell of cucumbers and the understairs cupboard, words beginning with B, and Doctor Who. She writes with her laptop balanced on her knees whilst lying on her bed, and her children have been brought up to believe that real food has a high carbon content. And a kind of amorphous shape.
Author Links
www.janelovering.co.uk
@janelovering
Facebook
Goodreads
Follow Whispering Stories Book Blog on Bloglovin to keep up to date with all the latest posts.