Friday Free Books – 9th December 2016
Friday Free Books – 9th December 2016
My top three picks of this weeks free to download books – Happy reading.

1- Fear Dreams by J.A Schneider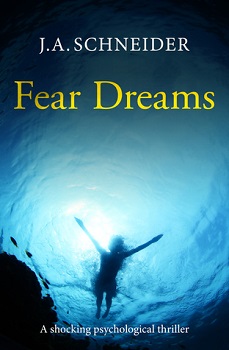 Fear Dreams
Author – J.A Schneider
Pages – 240
Release Date – 28th March 2016

A sensitive woman fearing insanity… Liddy Barron was injured in a hit-and-run accident that left her with recurring nightmares, gaps in her memory, and an increasing obsession in the disappearance of a coed named Sasha Perry. Was Sasha murdered?
Liddy's turmoil grows as she begins seeing ghostly images.
Her husband Paul tries to help but insists it's just her imagination…while intuitive Detective Kerri Blasco, also obsessed with young Sasha's disappearance, senses that Liddy may have a key to solving the case, and tries to unravel the shocking truth of what really haunts her.
Free download Links

---
2- The Soul Summoner by Elicia Hyder
The Soul Summoner
Author – Elicia Hyder
Publisher – Inkwell & Quill
Pages – 311
Release Date – 4th November 2015

Blessed or cursed with a connection to the souls of others, Sloan Jordan can see the best in people…and the worst. With nothing more than a glance at a photograph, she can judge the living from the dead and the good souls from the evil ones. For twenty-seven years, she's kept her ability a secret, but eleven young women have been murdered in the mountains of North Carolina, and Sloan may be the only hope of finding their killer.
She has just agreed to help Detective Nathan McNamara with the case, when a stranger—who is as alluring as he is terrifying—shows up at her doorstep with a dark past and another puzzling mystery: she can't see his soul at all.
Now Sloan is on the hunt for a deadly psychopath with two irresistible men. One of them would die for her, and the other would kill to keep her safe.
Free Download Links


---
3- Comfort and Joy by Cathy Bramley
Comfort and Joy
Author – Cathy Bramley
Publisher – Transworld Digital
Pages – 120
Release Date – 13th October 2016

It's been a busy year for Verity Bloom at the Plumberry School of Comfort Food, but Christmas Eve is finally here. With delicious treats all wrapped up and the ingredients packed away, Verity is looking forward to a relaxing few days with her new boyfriend.
Good food, family and friends – it's a simple recipe for true comfort and joy, and all Verity's friends in the village are full of excitement about the holidays too.
But the weather has other plans in store… Relentless rain leads to a power cut that spells disaster for many of Plumberry's residents. It's starting to look like this year's celebrations could be a total washout.
With dreams of a perfect Christmas dashed, will the last of the festive cheer be swept away in the downpour? Or can the cookery school create a Christmas miracle for everyone Verity holds dear?
Free Download Links

---
4- Santa's Temporary Team by Ana Montoya-Wade & Kota Wade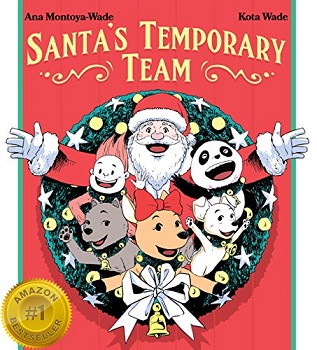 Santa's Temporary Team
Author – Ana Montoya-Wade & Kota Wade
Pages – 48
Release Date – 18th Novemeber 2016

How can Santa possibly deliver the toys on Christmas Eve if his team of reindeer are all sick in bed with terrible colds?
Santa quickly sets out on a worldwide search for a "temporary team" of reindeer in the few hours before Christmas, but when he returns with no reindeer he finds he's in for a big surprise.
Santa's Temporary Team is a captivating journey around the world full of enchanting illustrations and fun rhyme. Adorable animals from different countries come together to show that the world can be one while helping Santa when he needs it most! You'll feel as if you're riding along in the sleigh right there with Santa!
Free Download Links

---
Prices correct as of 9th December 2016
Blog posts straight to email via Bloglovin – Like us on Facebook – Follow us on Twitter