Fun Fact Friday – 28th August 2015
Fun Fact Friday – 28th August 2015
Chocolate Dreams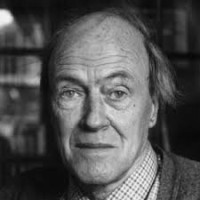 When Roald Dahl was at boarding school, he and his fellow class mates were taste testers for Cadbury's chocolate.
Every year, Cadbury's invented new chocolates, and Roald, and the rest of his class, were asked to taste each one and give their opinion on it.
Even after his Cadbury's 'career' had ended, Roald still dreamt about the chocolates, and about inventing new ones.
His dreaming lasted 35 years before he decided to make it an reality, in the form of one of his most famous books – Charlie and the Chocolate Factory.