Fun Fact Friday – 2nd October 2015
Fun Fact Friday – 2nd October 2015
Incomplete Novels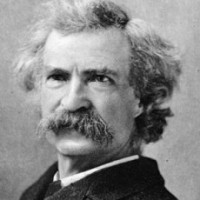 Mark Twain, (Samuel Langhorne Clemens), is one of America's most famous authors. His 1876 novel "The Adventures of Tom Sawyer", is today still regarded as one of the most read books in America. It is also noted as one of "The Great American Novels"
In 1884, Mark wrote a sequel to his Tom Sawyer novel – "Adventures of Huckleberry Finn", this time giving the lead role to Huckleberry (Huck), Tom's best friend.
Just over a decade later, Mark Twain wrote another four sequels to his Tom Sawyer collection. However, only two of them were ever completed – "Tom Sawyer Abroad"(1894) and "Tom Sawyer, Detective"(1896).
The two books that were never completed were titled – "Tom Sawyer Among the Indians" and "Tom Sawyer's Conspiracy".
Both boys also are featured in the incomplete book "Schoolhouse Hill", although they are not the main characters.
The two incomplete novels have been published along with other Mark Twain incomplete stories, in the book "Huck Finn and Tom Sawyer Among the Indians: And Other Unfinished Stories". Be warned though, the two books do come to an abrupt end.