Meet the Reviewers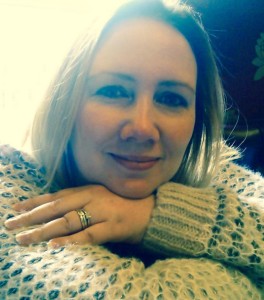 Stacey
Hi, my name is Stacey and welcome to Whispering Stories Blog.
I'm a married mum to three boys, well I suppose two boys and a grown up son, as my eldest is now in his twenties. I live in Manchester (UK) and I am an avid reader.
I have been reading books since I was a small child and I often have two or more on the go at once, as long as they are different genres.
After reviewing books on Amazon, Goodreads and Waterstones for years, I thought it was time to put my reviews out there on my own blog, this was nearly four years ago – Where has the time gone!.
After months of working alone, I found that my 'To be Read' pile was increasing, so I gave a shout of for people to join me. Now Whispering Stories has a team of fab reviewers.
Alongside books we also review products and blog about our travels too.
I hope you like the blog, so let's meet the team.
---
Nia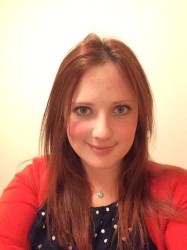 ' Hey there, my name is Nia. I'm 25 and a currently living in the historical city of Chester in the UK.
Like most bookworms, my love of books began at a very young age. I grew up in a very rural area where I'm pretty sure electricity had only just been discovered (broadband still hasn't been installed, incidentally) so I could always be found in a barn with my head in a book.
Not much has changed these days apart from the barn, I can now be found anywhere with a cup of tea in one hand and a book in the other. My favourite genres are horror, paranormal and historical fiction and sci-fi.
I enjoy making use of my broadband connection by posting reviews to help my fellow readers pick out their next reads and to let authors know that their hard work is appreciated.
I also have my own Book Blog over at The Most Sublime Things
---
Selina
Hi, I'm Selina, I have always read books from a young age and in recent years due to a Chronic Illness and having to give up work I have become an avid reader.
It helps me to escape the world that I now have to live in. Libraries and charity shops have been a rock with my reading.
I prefer Chick Lit, Women's Fiction and the occasional Autobiography of someone I am interested in. I also review on Amazon, NetGalley and Goodreads.
I am honoured to be part of Whispering Stories blog team
---
Julie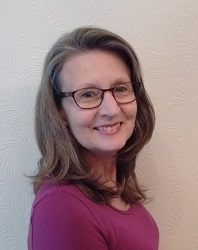 I'm a mother of three and wife of one. Ex-NHS medical secretary/primary care practice administrator; published author; senior school alumna; am-dram actress/director and random blogger at www.jhbooksblog.wordpress.com.
I enjoy walking, photography and basic cooking. I aspire to bake the perfect cake – okay, any cake. I also enjoy reviewing the work of other authors and wherever possible look for positives, mindful of the love and effort that goes into every novel.
---
Clive
Hello, I am Clive. I have recently retired from a career in banking and insurance and now spend most of my time walking, cycling and playing golf. Although I have no formal qualification to review books I have been a life long reader of novels, generally the genres of action, thrillers and crime.
I have never written a book but being married to a published author I appreciate how much work is required, so I hope that my reviews will be balanced to benefit both the author and the potential reader.
---
Kerstin
Hello to all my fellow book-addicts!
My name is Kerstin and I live in Austria. Last fall I started to study again and am now working on a future career in journalism and social media. The opportunity to write reviews for Whispering Stories came just at the right time and I can`t wait to share my opinion with you.
Since I was a child I spent every spare minute reading and this hasn`t changed a bit. I am glued to my Kindle, so to speak. I love to lose myself in stories and to forget everything around me.
Despite appreciating gripping thrillers and crime, my heart beats for ChickLit, especially books of Lucy Robinson (aka Rosie Walsh), Rosie Blake and Lindsey Kelk. They never fail to make me laugh real hard.
Honestly, I have always wondered how a story comes to life, and someday I am going to experience this process myself. For now I am going to stick with writing reviews and writing my blog www.kerstinscorner.com. I would be very glad if you check it out.
---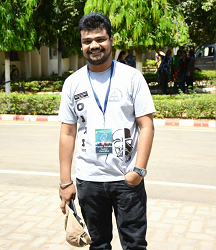 Pranav
"A twenty-one-year-old Indian, Pranav is an avid reader and likes surfing food vlogs. An anime buff and cricket enthusiast, someday he'd like to travel all over the world, to the remotest of places."
Pranav writes and reviews oh his own blog too at: www.apolychromaticworld.wordpress.com
---
Marcia
Hi my name is Marcia, I am 50 and do not work at the moment.
I used to enjoy reading in childhood, however I stopped when eye strain became too much.
I came back to it through ill health a few years ago. It has been like coming home. I enjoy going into bookshops reading, browsing and just being surrounded by the books. Reading keeps my brain active.
I am open to reading most things except for horror. And am looking forward to reading and reviewing books on the blog.
---
Linda
Hi my name is Linda I'm 64 years young a widow with 3 grown up children and 8 grandchildren, living in East Sussex.
Reading has always been a great love and passion. As a child the weekly visit to the library was such a treat and now as an adult a sheer indulgence is to visit a book shop and buy the a new book, I still personally prefer an actual book even though I love the convenience of a kindle. I will read almost any genre but my love is murder, mystery or romance.
You can also find 'Whispering Stories' on :-
Facebook
@storywhispers
Pinterest
Instagram
Goodreads
Bloglovin