Paid Services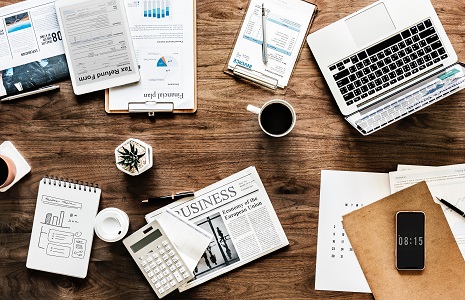 We have put together a new range of support services. These paid-for services do not include book reviews, which will always be free.
We have a range of options available. Please take a look:
The Cheapest Advert You'll Find
We can offer you an advert on our right-hand side bar which will include your name and an image, whether that be of your book, your blog, your product, or your business page – whichever you wish. This will also include a link to a page of your choosing. We will include a shout-out on our Twitter and Facebook pages too.
---
The Info-Ad post (plus optional giveaway)
A post dedicated to you and your book or brand – simply pick a date that is convenient for you (subject to availability*). Information and images of your book, or product, links to where it can be purchased, for books you can even add an extract or two. If you want to include a giveaway, we can cater for that. We will include author/brand information and links to where people can discover more about you. This post is made with you in mind and can be written to your specifications. As well as the post on the blog we will advertise it on our Facebook, Google+ and Twitter accounts daily for one week.
– Price is varied depending on your specifications.
---
In Your Own Words: Guest Post Slots.
Whilst we had already accepted guest posts from authors, we will now happily take guest/promotional posts from all industries. All your own words, whatever you want to say. It will also be posted on our Twitter, Facebook, Google+ pages and we will advertise it daily for one week. We can discuss word length, subject matter, etc, once you get in touch.
– Price is varied depending on your specifications.
---
Product Reviews
If you are a business and you have a product which you think would be a good fit for our blog and our blog is a good fit for your business then please email – stacey@whisperingstories.com with information on the product, your business, and any time limits.
If you are looking for us to write a review of an item(s) we will require the item(s) to be sent to a UK address for analysis. Please be aware that we give 100% honest feedback. If you are looking for a sponsored post then please also let us know the fee you are offering for the post.
---
PR Requests
We receive numerous PR requests, most asking if we allow sponsored posts on the blog. To clarify – We do allow sponsors posts on the blog. The content has to be relevant to the theme of our blog, no more than 1,000 words and must include images that are not copyrighted, or you hold the copyright for them.
We do allow follow links. There must be no more than three follow links in the post.
Fees vary depending on how quickly you want the post going live on the blog, how many links you would like to include, how often and long you would like us to publicise your post for (maximum two weeks), how much work we have to do to the post as all our posts are coded using HTML, and if you would like us to include a link on our sidebar to the post (this is a weekly charge).
Your post and links will need to be vetted by our team before it is uploaded to the blog. Once on the blog, it will stay indefinitely.
The fee for the post must be paid in full via Paypal before the post goes live on the blog.
We are always happy to discuss requirements with you and work to your schedule as best we can, so please get in touch if you would like to feature your sponsored posts on our blog.
---
All payments are to be made via Paypal before any post goes live on our blog. Interested in any of the above? Send an email to stacey@whisperingstories.com with the subject – Paid Services – We will get back to you as soon as possible.
*We will try to host you on the date you have selected as long as it is available. If that date isn't available we will let you know and inform you of the dates available that are closest to your chosen date.
Blog posts straight to email via Bloglovin – Like us on Facebook – Follow us on Twitter